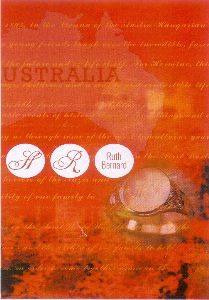 "HR" is a family saga. It begins in 1895 with the arranged marriage of a young Jewish girl in Vienna, Austria and ends 70 years later with that same girl as a great grandmother of a part-Aboriginal child in Sydney, Australia.

It is the story of three generations of women and it is a book about love and survival.

Set against the catachyslmic historic events of last century, it is packed with intriguing characters and, in depicting their lives, touches on themes of social, racial and gender inequalities.